The common mode, especially in large urban public libraries, is to speak of the challenges presented by our homeless patrons. They make other patrons feel uncomfortable, there are stories of staff confrontations, bad odors, and property damage... All of these are valid concerns. This article, however, will make the case that your library's response to homeless patrons can let you shine a bright light on the relevance and power of a 21st century library in a way that few other issues can. And at the best-run libraries all around the country, it already is.
Information Curation
Before the Internet, libraries empowered communities by simply opening access to information. The library could offer reference tomes, newspapers from around the country, and a range of printed works from journals to novels that no local individual could possibly have accessed otherwise. With the Internet, however, information is no longer scarce. The local need has shifted from simple access to a poignant search for what is relevant and reliable.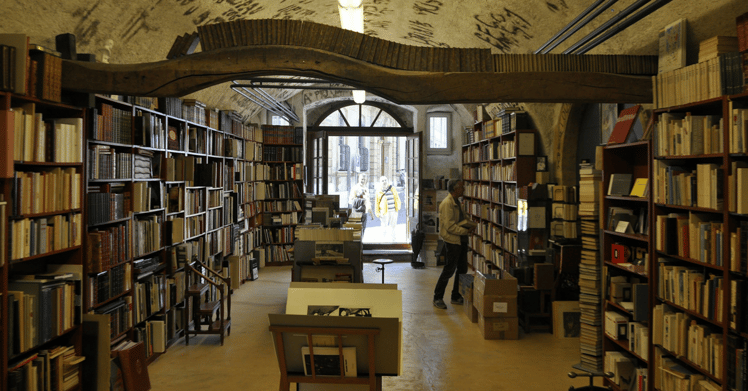 Take the urgent questions of homeless patrons, for example: Where can I find a safe place to sleep tonight? Are there local entities that offer legal services, emergency food assistance, mental health care, shelter from domestic violence, or clothing assistance to someone in my situation? A number of smart libraries have printed a set of quick reference fliers focused on specific audiences and specific needs. The flyers identify resources that match specific needs. Below is an example of one such flyer from Salt Lake City Public. The library, in this way, serves as a primary connector between the homeless and literally dozens of organizations and service providers. The library is curating information for the homeless.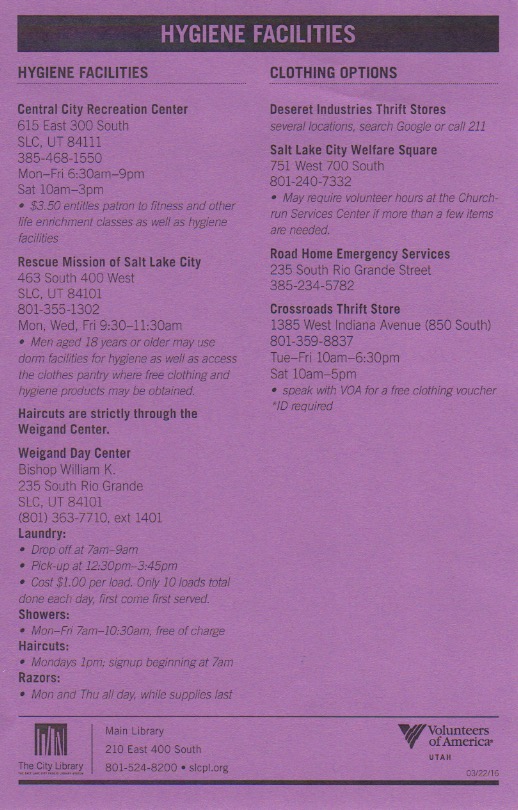 There is another golden opportunity to showcase your information curation chops when you consider the issues of homelessness from the perspective of local government, concerned citizens, or local businesses that are impacted by homelessness. Here are a sample set of questions the library can help answer: Are there any communties around the country that are seeing success in their efforts to address homelessness? What are their best practices? What do those solutions cost? How might they apply locally? What role can businesses play? The free tutorial Addressing Issues of Homelessness, created by Niche Academy, suggests some good starting places for this specific information curation effort.
Once you are providing timely value by curating information related to homelessness, it isn't hard to help people make the connection between what you're doing for the homeless and what you can do for other specific audiences. If you can curate information for the homeless, you can do the same thing for job seekers, small businesses marketers, home-schoolers, or family historians. This is what a local library is uniquely built to do.
An Inviting Public Space
One other way that your work with the homeless can emphasize the relevance of a modern library is the way you use your public space. Libraries are uniquely inviting public spaces. There is something non-threatening in the nature of a place where you are welcome to sit, read, study, or reflect. No one will ask you what your business is or question your right to be there. Many libraries leverage this fact to help connect people that might not otherwise interact.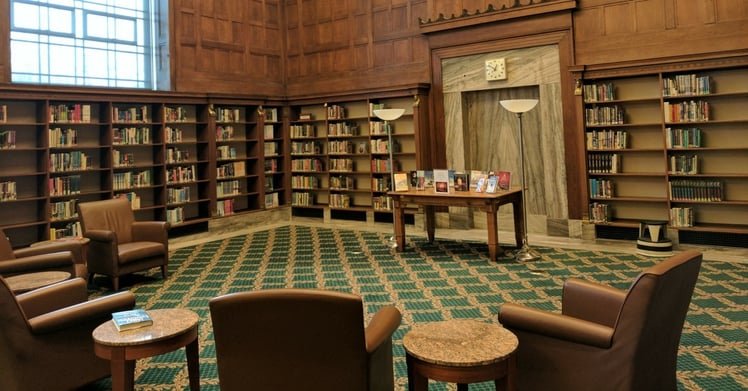 Spokane Public Library, for example, uses the meeting rooms in its downtown library to host Community Court, a courtroom/resource center, from 10:30 – 1:00 each Monday. Community Court is a collaborative effort of the courts, the police department, the library and many other community stakeholders that work with homeless people. One of the goals of the project was to find a way to offer alternatives to jail-time for non-violent offenders who commit quality-of-life offenses (misdemeanors like trespassing or consuming alcohol in a public place). The meeting rooms are populated with small tables that are staffed by representatives from various service agencies in Spokane. Instead of having to go to each agency separately, participants in Community Court can walk next door and talk to several service providers in one visit. They also get lunch (usually donated by First Covenant Church). The city nets big savings in jail and court expenses and offense prevention.
No other physical space could provide a venue for this kind of event as effectively as the library. Churches would likely be willing, but the iconography and context of a specific faith system will often feel foreign to non-congregants or non-believers. Govenment offices come with the baggage of official business, queues, and feel like someone else's work space. Schools are not a place the homeless would be welcome or where they would be inclined to gather.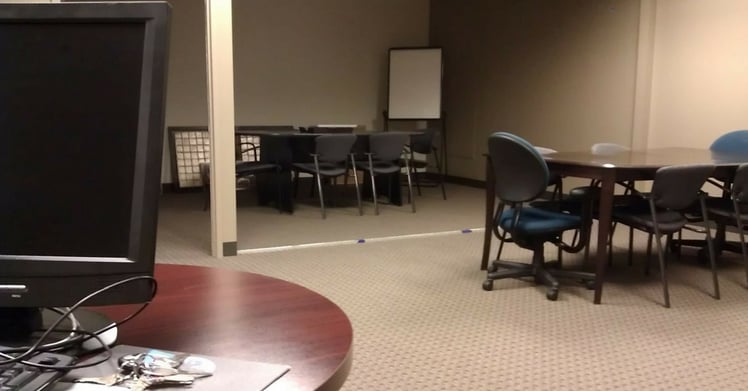 When you provide your community with a public space that connects the homeless with essential services, it isn't hard to make the connection between what you're doing for the homeless and what you can do for other specific groups. Even in small libraries, if you provide a lcoming public space for the homeless, you can do the same thing for neighborhood organizations, shared interest meet-up groups, local performance troupes, and music recitals.
Ask not what the homeless can do for you...
In each of the examples above, you have to begin by considering specific ways that your library can serve the needs of your local homeless population. This post makes the case that information curation and effective use of your physical space are two prime ways you can do that. It is a surprising fact, though, that as you meet the needs of the homeless, you suddenly have a powerful way to highlight other ways you can meet essential needs for lots of other people within the community. You suddenly have a compelling case study for the relevance and the power of a modern public library. And this is what your homeless patrons can do for you.