Library Education
Ask an Expert: Unpacking Information Literacy with Laura Saunders
Prof. Laura Saunders from Simmons University School of Library and Information Science discusses how teaching librarians can advance information literacy.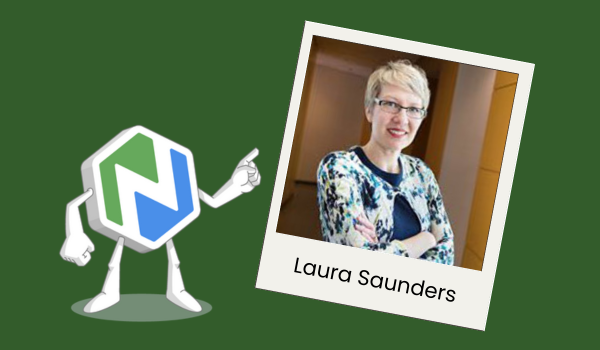 ---
The most important thing is for librarians to keep an eye on the larger trends and environment and what is happening on their own campuses to identify opportunities.
Welcome to our Ask an Expert series. At Niche Academy, we're people-focused. So in these interviews, we connect you with leaders in the field to take a deep dive into important topics and trends. In this interview, we talk with Professor Laura Saunders from Simmons University School of Library and Information Science about how teaching librarians can advance information literacy.
Information Literacy Challenges and Opportunities
Hi Laura. Thanks for chatting with us today. Can you tell us a little bit about the challenges and opportunities you see for instruction librarians delivering information literacy on their campuses?
I think mis- and disinformation have opened some opportunities for us because of the raised awareness about the importance of information literacy skills, especially the ability to evaluate information. Ithaka S+R surveys showed that faculty believe their students need to develop these skills, and are starting to recognize librarians as having a role in supporting this kind of instruction. My own research shows that, across disciplines, a large majority of faculty believe that news literacy skills are important to combat the effects of mis- and disinformation.
I also think the trend toward online learning could be an opportunity because some faculty are still struggling to do this well and librarians have been doing this for a long time in many places and have demonstrated their abilities in this area.
I think the main challenges—aside from lack of staff and time—are developing those relationships with faculty to get the time in their classrooms, and the limitations of one-shot instruction.
How to Connect with Faculty
What are your top recommendations for connecting with faculty to help them understand the value of information literacy instruction?
I think we have to "speak the language" of the faculty. Most faculty respond to research because that is their world, so if we can share brief data points that show, for example, the effectiveness of our instruction, areas of weakness in student abilities, or so on, that might catch their attention. We also have to find a message that will resonate—and different groups will have different preferences. Some might appreciate a visit to their office, some might like a short video message, and some might prefer an email.
I also think making specific suggestions for supporting them is helpful. Sometimes it's hard for faculty to imagine what a librarian can do besides provide an overview of how to search databases. If you review their syllabus and course materials and go with a couple of specific ideas that tie directly to what they are trying to accomplish with their assignments, that might help.
Advocating for Information Literacy
What can librarians do to advocate for information literacy on their campuses—including in their libraries where resources might be scarce?
Again, I think research and data can be helpful, especially the research showing IL instruction's effectiveness (I've listed a few below). Tying the work of the library to accreditation standards, institutional mission and priorities, and institutional and program learning outcomes also show how that work supports the overall instructional work of the campus.
Testimonials can also be effective in some situations. Support from faculty and students can go a long way.
Resources constraints make this work harder, and so many of our libraries are understaffed. I think we just have to help people understand how relevant and important this work is using the stories and research we have.
Information Literacy Policies
In your webinar with Niche Academy, you talked about why information literacy and instruction policies are useful. Can you expand on that a bit here?
For staff, the policies help ensure consistency in our approach and that our patrons are getting similar messages and service regardless of who they interact with. Policies also give the staff some authority if a request is unreasonable or outside the parameters of what the library can offer. To that end, policies also help to set expectations for users or patrons by helping them to understand in advance the purpose of a service or program, what exactly is (and is not) included in that service or program, and what the guidelines are for use.
Information Literacy Trends to Watch
Finally, what do you see happening with information literacy instruction in the next few years? Any trends to watch?
I think most of the trends suggest that information literacy instruction is going to continue to be a growth area in academic libraries. Ithaka S+R surveys show that is one of the areas that library directors see as very important, and one of the few areas where they anticipate growth and/or an increase in budget and staff allocation, while faculty seem to be acknowledging the instructional role of librarians more.
However, that doesn't mean this will necessarily be the "same old" information literacy instruction. First, even if there are budget and staff increases, it is unlikely that instruction librarians in most institutions will be able to integrate across the entire curriculum at the level they might like. So they will need to make decisions about where and how to focus their efforts, and in some cases, might turn to "train the trainer" models where they help faculty to learn how to integrate some IL instruction into courses themselves.
In other cases, they might find key areas to embed in the curriculum at deeper levels. And in some cases, they might put more effort into developing learning objects and materials like tutorials that could be embedded into classes and scaled up more easily. At the same time, I think many librarians will be expanding instruction into new areas. Mis- and disinformation, data literacy, and primary source education are just a few areas that seem to be gaining traction in higher education and might provide opportunities for academic librarians to support instruction. I think the most important thing is for librarians to keep an eye on the larger trends and environment and what is happening on their own campuses to identify opportunities.
Advance Information Literacy in Your Library
If you're interested in seeing how our learning management system can help you advance information literacy on your campus, you can request a demo to learn more.
Further Reading
Laura recommends these resources for helping you advocate for information literacy instruction.
Erica Weintraub Austin, Bruce E. Pinkleton, Yi-Chun (Yvonnes) Chen, and Bruce W. Austin, "Processing of Sexual Media Messages Improves Due to Media Literacy Effects on Perceived Message Desirability," Mass Communication & Society 18, no. 4 (2015): 399–421, https://doi-org.ezproxy.simmons.edu/10.1080/15205436.2014.1001909;
E. Babad, E. Peer, and R. Hobbs, "Media Literacy and Media Bias: Are Media Literacy Students Less Susceptible to Nonverbal Judgment Biases?" Psychology of Popular Media Culture 1, no. 2 (2012): 97–107, https://doi-org.ezproxy.simmons.edu/10.1037/a0028181;
Sarah McGrew, Mark Smith, Joel Breakstone, Teresa Ortega, and Sam Wineburg, "Improving University Students' Web Savvy: An Intervention Study," British Journal of Educational Psychology 89, no. 3 (2019): 485–500, https://doi-org.ezproxy.simmons.edu/10.1111/bjep.12279