Learning doesn't just happen in the classroom—it happens everywhere. The connected learning model supports this principle, asserting that young people learn best when their experiences are interest-driven, peer-supported, and rooted in solid academics. Libraries are the perfect environment for this type of learning, providing a place where teens can connect with each other and with adult mentors to engage and thrive.
In this one hour webinar you'll learn how you can cultivate connected learning in your library. Discover more about what the approach involves, its benefits, and what it looks like in various library settings. Also learn how to generate support within your library, re-imagine your spaces and programs to better support learning, integrate technology into programs and services and make it accessible to youth, build partnerships with other libraries (school and public) as well as other organizations, recruit volunteers, and raise community awareness to build involvement.
The online tutorial version of this webinar is available here:
https://my.nicheacademy.com/librariesunlimited/course/5863
If you're interested in purchasing Megan and Rebecca's book, Libraries Unlimited is offering a 20% discount through the end of October.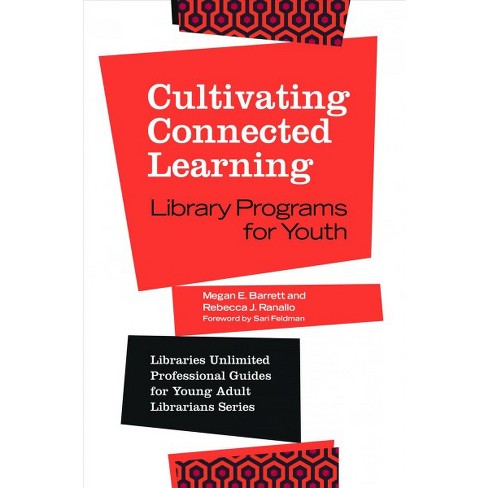 To receive the discount, use the following discount code:
Q31820
https://www.abc-clio.com/LibrariesUnlimited/product.aspx?pc=A5392P