Try Niche Academy's

Free Tutorials
Access free Niche Academy tutorials on topics essential to your mission-driven organization to get a feel for the user-friendly interface and the high-impact microlearning.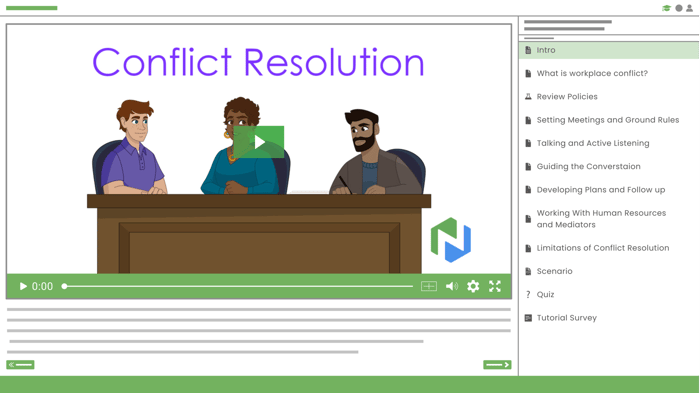 Simple &

Effective

Tutorials to

Address

Your Needs
Expertly Designed
Effectively help individuals achieve their learning goals with tutorials carefully developed by an expert team of instructional designers using learning design best practices.
Short & Sweet
Make training a regular part of your workplace without having to dedicate hours to it, thanks to microlearning sessions and other tutorials that are brief and useful.
Engaging for All
Keep learners focused on training with tutorials created to engage staff and mitigate risk without making them feel an extra burden.
Measurable Impact
Assess if learners viewed and understood training materials with progress and learner reports so leaders can quickly address areas needing improvement.

Addressing Microaggressions
Understanding microaggressions will help you spot and respond to them so you can make the library an even more welcoming place for everyone.
By the end of this tutorial, you'll be able to: Define and respond to microaggressions.

Conflict Resolution for Managers
The best way to deal with conflict is to get to the root of the issue, address differences, and find common ground, also called conflict resolution.
These skills are not only useful—they're in demand. Developing these skills can help build your resume and lead to positive changes in the library.

Assessing Your Online Risk
It can be scary to think about passwords being hacked or having your identity stolen, but there are things you can do to protect your information.
A risk assessment can help you decide what online information is valuable, how vulnerable it is, and how to protect it.

Preventing Slips Trips and Falls
Whether working in construction or behind a desk, the most common reasons for someone to get hurt on the job are slips, trips, and falls.
But even though they are common, there are steps you can take to avoid them. After completing this tutorial, you will know what to watch for and how to stay safe.